2020 Graduation Rate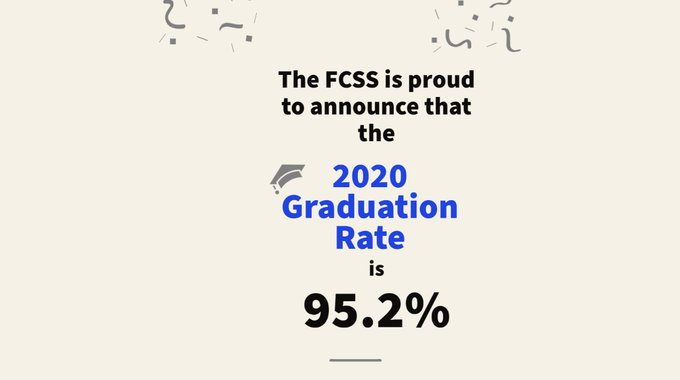 ---
From Dr. Gwatney, Superintendent:
Congratulations on our graduation rate! This is an increase over the previous school year, and it is significantly higher than the overall rate for Georgia. This rate reflects the efforts of all stakeholders -- faculty and staff, parents, and students -- and a focus on success, even when the final quarter of the school year was locked down during a pandemic. Fannin County High School has done a great job with our students, and they are to be commended along with the faculty and staff members of Fannin County Middle School, Blue Ridge Elementary School, East Fannin Elementary School, and West Fannin Elementary School; this success is shared by everyone in our district.
I know that we remain committed to a 100% graduation rate, and I thank you for your work to ensure that our students are successful.