Free Meals for All Children 18 and Under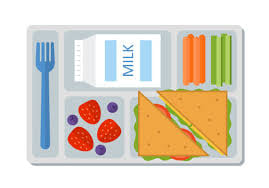 ---
Effective Tuesday, September 8, 2020, all Fannin County Schools will begin serving breakfast and lunch at no cost to children. The USDA has allowed schools systems to offer this until December 31, 2020, as long as funding remains available. This will allow us to offer nutritious meals to all children at no cost to families. Students who purchased a school lunch September 1-4, 2020 will be issued a credit on their meal accounts.
Regular meal prices will resume in January so we encourage families to apply for free or reduced meals. You may apply for free or reduced price meals online at www.myschoolapps.com. The lunch price for elementary school students will be $2.35. The lunch price for middle and high school students will be $2.60. Reduced price lunches will be $0.40 for all grade levels.
We understand that these are trying times for everyone. We hope this will relieve some of the financial hardships being felt by many in our community. If you have any questions please contact the School Nutrition Office at 706-258-2619.