Due to our extended school closure, we are implementing online learning and learn from home packets for all of our students. Each school will keep families updated about learning expectations.
Having technical problems with school issued devices? You can contact your school directly and ask for the Technology Specialist on duty or you can email technologyhub@fannin.k12.ga.us. We are here to help!
PK-2nd Grade
If needed, additional packets can be downloaded below.
3rd - 5th Grade
Beginning March 20th students in grades 3 - 5 will be using online learning.
6th-12th Grade
Students in grades 6-12 will complete their work online, as they have devices in our 1:1 program.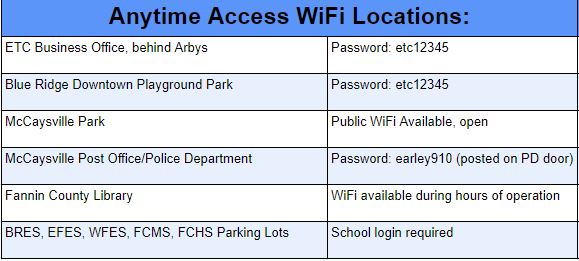 Elementary School Packets - COLD - Days 1 - 4